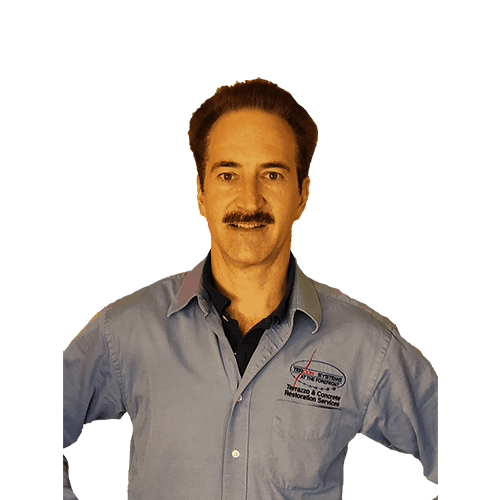 Dan Rittenhouse did not start his life in the field of floor restoration, but instead in automotive engineering. As a lead engineer for General Motors who always needed to find solutions to both functionality and aesthetic issues, Dan learned early on how to recreate the wheel in newer and better ways. In a field where reliability in the product is key to the survival of its customers, Dan learned what integrity and durability truly means, in terms of product design and development.
​It is not hard to see how Dan's engineering abilities have transferred over into TerCon Systems, since its beginnings over 30 years ago. Early on in its life, terrazzo restoration was thought to be improbable, if not impossible, from a durability standpoint. Dan, on the other hand, was willing to persevere through product testing and development to invent not just a singular product, but an entire method of terrazzo floor restoration. The process still is not stagnant, and is adjusted to each and every job and new discovery, in order to ensure an end result that is efficient, yet can stand the test of time both cosmetically and structurally.
As founder of TerCon Systems, Dan eventually found that his love for engineering and hands-on work prevailed over the conventional stigma of a more respectable office job. This is good news for customers of TerCon Systems because they can rest-assured that the inventor of today's most innovative terrazzo floor restoration process will be working hand-in-hand with them to achieve a final product that is indistinguishable from the original terrazzo floor. Not only does Dan ensure customer satisfaction by working on the job site himself, but he keeps in constant contact with past clients to provide maintenance plans that guarantee longevity in our repairs.