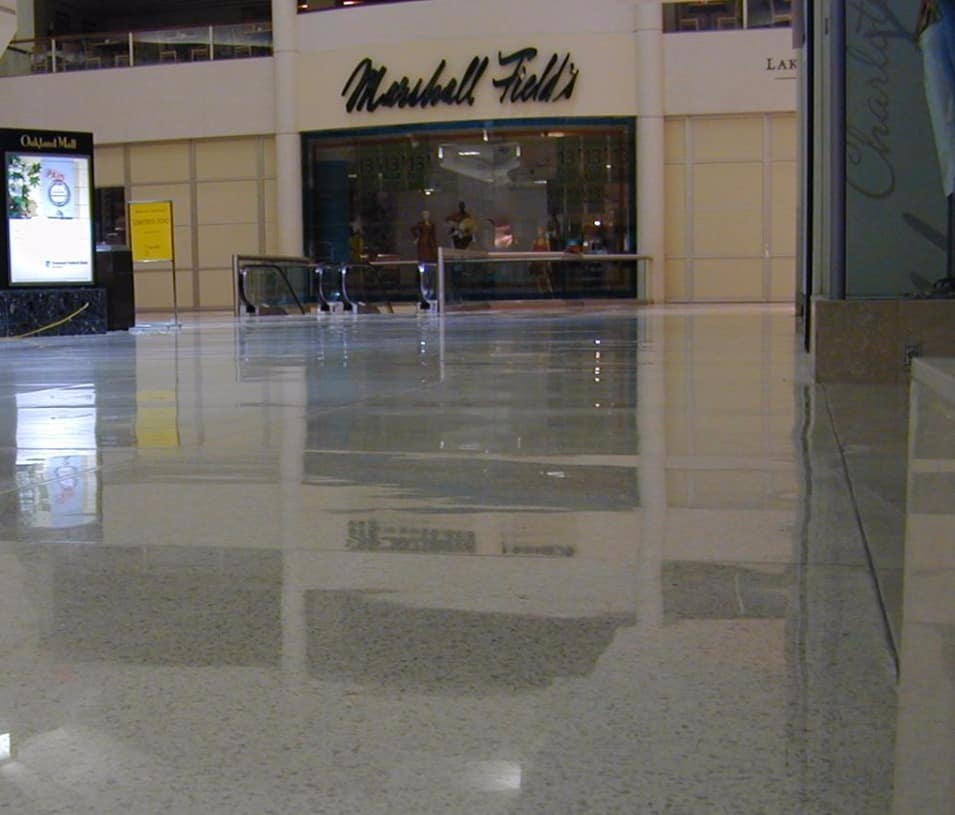 Tercon Systems is New York's top choice for terrazzo flooring and stone restoration. We strive to go beyond expectations with our exceptional craftsmanship and innovative techniques, reviving worn-out surfaces with new life.
No matter your role – office manager, business owner, CEO, homeowner, or real estate professional – we're ready to enhance your spaces with breathtaking terrazzo and stone surfaces.
Unmatched Expertise in Terrazzo Flooring In New York
With years of experience and a deep understanding of terrazzo's unique characteristics, our skilled craftsmen are experts in terrazzo restoration. We employ cutting-edge techniques and state-of-the-art equipment to repair cracks, chips, and other damages, ensuring a flawless finish that will stand the test of time.
Our goal is to deliver an impeccable finish that showcases the natural beauty of your terrazzo flooring. Rely on our expertise to revive and enhance your terrazzo, restoring it to its former glory.
TerCon System Offered Services in New York
Terrazzo Flooring in New York
For all your terrazzo flooring needs in New York, Tercon Systems is the go-to choice. Our skilled professionals specialize in the repair, restoration, and maintenance of terrazzo floors, enhancing their durability and visual allure. With cutting-edge techniques and meticulous attention to detail, we guarantee flawless and stunning terrazzo flooring results.
Terrazzo Restoration Specialist in New York
When it comes to terrazzo restoration specialists, Tercon Systems is the go-to choice in New York. Our specialists have extensive knowledge and expertise in reviving even the most damaged terrazzo surfaces. We use advanced restoration techniques to repair cracks, remove stains, and bring back the original shine of your terrazzo.
Tercon Systems specializes in stone restoration services throughout Michigan. Whether you have marble, travertine, or other natural stone surfaces, our experts possess the knowledge and skills to repair, polish, and protect them. We employ proven techniques to enhance the beauty and longevity of your stone surfaces.
Terrazzo Grinding and Polishing New York
Tercon Systems excels in terrazzo grinding and polishing services across New York. Our skilled technicians use precision equipment and techniques to level uneven surfaces, remove scratches, and achieve a stunning polished finish. Trust us to transform your dull terrazzo into a visually appealing masterpiece.
Terrazzo Patch Repair New York
If your terrazzo has cracks, chips, or holes, Tercon Systems provides reliable terrazzo patch repair services in New York. Our team uses high-quality materials and expert craftsmanship to seamlessly repair damaged areas, ensuring a seamless integration with the rest of the floor. Count on us to restore the integrity of your terrazzo.
Why Choose Us For Your Flooring Need?
Tercon Systems' experts have received exclusive training and possess extensive practical knowledge in handling our products, guaranteeing meticulousness and top-notch execution for every installation or repair. Here are the compelling reasons why selecting us for your flooring requirements is a wise choice.
Quality Materials
At Tercon Systems, we source only top-quality materials for our flooring projects. Our unwavering commitment to using premium materials ensures exceptional durability, longevity, and resilience for your flooring. We understand your flooring is an investment, and we strive to deliver a solution that exceeds expectations in aesthetics and functionality. Trust our commitment to excellence for a flooring outcome that withstands the test of time.
Attention to Detail
We exhibit an unwavering commitment to precision and detail throughout every facet of our operations. Starting from the very first consultation to the ultimate installation, our team meticulously attends to even the minutest elements of your flooring endeavor. We take immense pride in our impeccable craftsmanship and relentlessly pursue perfection in every single detail, guaranteeing a flawlessly executed installation or repair for your flooring. Rest assured, your satisfaction is our utmost priority, and we leave no stone unturned in our pursuit of excellence.
Customized Solutions
At Tercon Systems, we embrace the uniqueness of every flooring project, tailoring our services to fit your specific requirements. Our team works closely with you to understand your vision, delivering personalized solutions that align with your preferences and budget. From color to texture and design, we meticulously create a flooring solution that perfectly suits your space, surpassing your expectations.
Excellent Customer Service
At Tercon Systems, superior customer service is our foremost priority. We emphasize transparent communication, swift responses, and utmost professionalism during your flooring project. Our committed team is readily accessible to address any queries or issues, guaranteeing a seamless and hassle-free experience from beginning to end.
Revitalize Your Environment with Tercon Systems
Discover the awe-inspiring impact of our solutions and unleash the full capacity of your surfaces. Reach out to Tercon Systems now to arrange a meeting or delve into our diverse selection of services. Rely on us to revive the elegance and resilience of your terrazzo and stone components.